Public Relations • Media
Marketing • Consulting
Creating high impact media branding campaigns to build consumer awareness and business image
The Rules of PR Keep Changing.
A Good Publicist Keeps Up With It All
A Great Publicist Goes Far Beyond Typical Public Relations and Leads Her Clients to All Facets of Success.

Darcie Rowan helps companies and individuals create genuine connections with their audience and real relationships with the media by effectively spotlighting their products, experts, services, books and brand identity in a crowded marketplace.
Drawing on more than twenty-two years of successful experience with a wide variety of organizations in a broad range of industries, she helps her clients develop cost-effective marketing strategies to accomplish their short-term and long-term goals. As a result of this process, many actually transform the way they reach their customers.
Darcie gives every client her personal attention. She's upbeat, honest, straightforward, supportive, resourceful, and committed. Her dedicated service coupled with her extensive experience is a powerful combination!
Ms. Rowan's specialties include the following:
Developing marketing strategies that generate a high return on investment
Brand-building and platform development through media exposure
Personalized radio, TV, online and print interview and review campaigns
High impact blogger and Amazon reviewer campaigns
Publishing and author consulting
Helping clients gain maximum advantage from social networking
Integrating social networking and traditional media for maximum impact
Seeking out promotional opportunities that meet agreed-upon criteria
So, Who is this Darcie Character?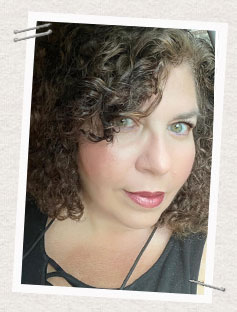 For more than twenty-two years, Darcie Rowan has been helping business leaders, management consultants, entrepreneurs, authors, publishers, and non-profit executives achieve their marketing goals. Darcie excels at "seeing the big picture" and developing marketing and promotional strategies that get the desired results. She works hand-in-hand with her clients to identify promotional opportunities, create multidimensional media branding initiatives, and execute impactful public relations and publicity campaigns.
Ms. Rowan is highly respected by the media as someone who knows what is newsworthy and whose word can be trusted. As a long-standing industry leader, she has garnered top national media bookings in a variety of genres, including lifestyle, consumer products, business, film, television, entertainment and publishing. She specializes in securing cost-effective TV, radio, magazine, newspaper, online, and blog placements for her clients.
The hundreds of thousands of media placements Darcie has garnered on behalf of her clients have included guest appearances on Oprah, the Today Show, Good Morning America, CBS Early Show, Dateline, 20/20, the Joan Hamburg Show, and the Howard Stern Show. In addition, she has achieved favorable coverage for her clients on CNN, Fox News Channel, MTV, WOR Radio, Associated Press Radio, as well as in The New York Times, USA Today, Time, Woman's Day, Ladies Home Journal, More, Associated Press, Huffington Post, and the Wall Street Journal.
Ms. Rowan regularly coaches clients on how to successfully connect with their customers though social networking and social marketing. An accomplished blogger, she is proficient with Facebook, Twitter, LinkedIn, and other social media platforms.
Before launching Darcie Rowan Public Relations, Ms. Rowan worked for almost ten years with McAllRow, Inc., a leading public relations and publishing consultancy. Starting as a founding partner, she helped build the firm by securing accounts with top companies and emerging brands in the areas of consumer products, publishing, and not-for-profit services. She regularly educated agents, distributors, authors, and small publishers about the publishing business, and she established the firm's reputation as a leading consultant on building effective social networking platforms, newsletters, and blogs.
Prior to McAllRow, Inc., Darcie was a successful media relations specialist and promotional consultant with such well-known firms as Howard Rubenstein PR, Ruder Finn Worldwide, Jericho PR, and The Hendra Agency. She also gained considerable knowledge of the publishing industry while serving as Director of Publicity for M. Evans Publishing.
Ms. Rowan is a graduate of New York University with a degree in journalism. She resides in Brooklyn, New York, with her husband Antal.
Contact Darcie today for a free consultation.
a few of our services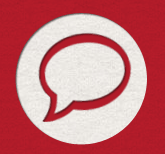 Public Relations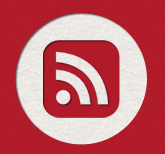 Media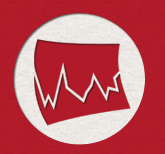 Marketing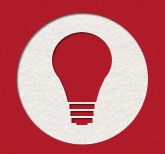 Consulting
Social Networking Consulting
While its true that the best way to attract business is through positive word-of-mouth, these days social media platforms like Facebook, Twitter, Google +, LinkedIn and blogs are a really big part of that equation. Not only is it important to use these social media platforms, it's crucial to use them to effectively engage new clients and stay connected with current clients. Social networking has transformed marketing and, indeed, the way the world interacts. Working in partnership with noted content writer and social marketer Dar Dowling, our team will analyze your current social media marketing needs and help your company's social strategy to deliver a high return on your investment of time and money. If you're currently using social media, but not getting the results you desire, Dar Dowling and Darcie Rowan will evaluate your approach and recommend improvement in platforms and content. In addition, we are equipped to supply long term social media marketing support customized to your company's needs and your client's expectations. To get started, ask for your free consultation.
"Make A Great First Impression" Press Kit Service
Proper preparation is key to making a good impression with the media. Darcie will work with you to prepare a press kit package that includes a comprehensive and persuasive press release (with boiler plate if necessary), a winning biography, and a Q & A sheet that highlights marketing points that put you and your product or service in the best light. (Timeframe: about 1 Month)
National Media Campaigns
Successful national publicity campaigns must be constructed on a solid foundation of informative press materials and creative pitching platforms. They utilize both mainstream and niche media opportunities to connect the client to the targeted key outlets and desired demographic audiences. And they need the guidance of a skilled publicist with the right connections. When you sign up for this package, she will tailor a custom national media campaign comprised of television, print, and radio interviews to accomplish your marketing goals. (Timeframe: a three month campaign)
Newspaper and Magazine Campaigns
To secure the right placements in the right print media, you need a seasoned publicist who knows how to work with news reporters, feature writers, and editors to develop newsworthy story ideas that feature your product or service in a favorable light. When you sign up for Darcie's newspaper and magazine campaign, she will connect you with a minimum of 200 national, daily, and weekly newspapers, magazines, and online counterparts in both mainstream and niche markets. The goal will be to highlight your product or service and/or to offer you as an expert guest. (Timeframe: a two month campaign)
Strategic Media & Marketing Consulting
Whether you're a solo entrepreneur or an executive in a large corporation, Darcie can help you clarify your short- and long-term marketing goals and develop a strategy to accomplish them. She has more than twenty-two years of experience planning and executing successful publicity campaigns to promote services, products, books, apps, and websites. (Timeframe: depends on the scope )
Local City Campaign & Road Tours
Connecting with the media in your own city and conducting multi-city media tours are two of the best ways to promote books, new products, and events. Meeting face to face with members of the media can open doors to opportunities that would otherwise be missed. Let Darcie organize your outreach to newspapers, magazines, TV, radio, and bloggers in your city and other major markets, utilizing the personal connections she has cultivated over the past twenty-two years. (Timeframe: need two months of pitching time)
"Meet the Media Matchmaking" Service
On a daily basis, journalists, TV and radio show producers, and bloggers contact Darcie looking for content ideas and experts to be interviewed. When you enroll in Darcie's Meet the Media Matchmaking service, she'll connect you with fast-breaking media opportunities related to your area of expertise. This is a fantastic way to highlight your message and be branded as an expert.
In her distinguished career, Darcie has garnered hundreds of thousands of media exposures for her clients. They have included appearances on Oprah, the Today Show, Good Morning America, CBS Early Show, Dateline, 20/20, CNN, Fox News Channel, MTV, WOR Radio, Associated Press Radio, Joan Hamburg Show, The Howard Stern Show, as well as placements in The New York Times, USA Today, Time, Woman's Day, Ladies Home Journal, More, Associated Press, Huffington Post, Marketwatch, Daily Candy and the Wall Street Journal.
Note: This service is appropriate when you have already done an initial laydown of media, and you want to exploit follow-up media opportunities without having to enter into a retainer with a PR firm. (Timeframe: a three month campaign)
Radio Interview Tour
Radio interviews can be an very effective way to promote your product or service, establish your company's brand, and showcase your expertise. When you sign up for Darcie's radio interview tour, you are guaranteed at least eighteen radio interviews with stations in top-1000 U. S. regional markets. The interviews will range from ten to forty minutes, and will be scheduled for your convenience over the course of a week. (Client is responsible for shipping products to the media outlets, when they are required.) (Timeframe: one month campaign)
Blogger Campaign
The best publicity is positive word-of-mouth. That's why savvy marketers today make blogging a key component of virtually every publicity campaign. Bloggers have become the new buzz-makers for a wide variety of products and services, especially for books and other products relating to children, lifestyle, parenting, cooking, fitness, crafts, motivation, spiritual, personal finance, and recreation.
When you sign up for Darcie's blogger campaign, you'll gain access to her extensive network of blogging contacts. She will connect you with the most effective buzz-makers for your product or service, and then advise you about the optimum use of product reviews, giveaways, feature articles, or podcasts. You are guaranteed a minimum of ten hits, or you pay nothing. (Timeframe: a three month campaign)
Mommy Blogger Campaign
Moms influence families in a big way! In the United States alone, 75 million mothers influence 85% of all household purchases. According to the Marketing to Moms Coalition, that amounts to a whopping $2.1 trillion in spending per year! Their research shows that testimonials by moms, possibly enhanced by product giveaways, can increase brand awareness and brand loyalty forty times more effectively than media or print campaigns. That's why online branding pitched to moms has grown exponentially over the last few years, and the popular "mommy blogs" and "mommy websites" are continuing to push this trend.
When you sign up for Darcie's Mommy Blogger Campaign, she'll match your product or service with the bloggers best positioned to give your image and your revenues a boost. Cross promoting these blog posts with your own social networking further increases your ROI. You are guaranteed a minimum of ten hits, or you pay nothing. (Timeframe: a three month campaign)
Publishing Consulting
One of the best ways to boost your visibility, enhance your credibility, and accelerate your success is to write and publish a book. When you become an author, people view you differently. New opportunities open up to you. Your book becomes your most powerful selling tool, working for you 24 hours a day, seven days a week.
For more than 15 years, Darcie Rowan has been helping authors achieve maximum leverage from their books. Her valuable industry connections will propel you farther and faster than you could ever do on your own. She will help you decide how to best approach your target audience, and publish and promote your book. Then she will do much of the heavy lifting for you, so you can focus on your other important priorities. Whether you are a budding author confused about the big world of publishing or a new publisher who needs help setting up the inner workings of the production, marketing and pr wheels, Darcie has the experience and knowledge to make your goals happen:
Darcie Helps Authors Connect With:
Ghostwriters, Co-writers, Editors
Book Jacket Designers
Collaborative Publishing Houses
D-I-Y Publishing Essentials
Distributors
Marketing Opportunities
Book Award Opportunities
So Much More
Darcie Helps Publishing Houses With:
Internal Systems for Keeping Production on Time
Creating Marketing Programs that Make Sense For Your Titles
Finding a Distributor
Creating Necessary Publicity Campaigns for Each Title
Educating Your Staff
Connecting with Special Sales
So Much More
(Timeframe: depends on the scope)
Trade Shows/Conventions/Events/Press Junkets/Parties
When showcasing your products or services at trade shows and conventions, advance preparation and professional assistance can dramatically increase your ROI. Darcie will help you develop a strategy to maximize the impact of your event. She can connect with the right media and orchestrate everything from announcements to media relations to catering and parties. She can also serve as your on-site manager to handle minute-to-minute details and unforeseen events, so you can be free to enjoy the show and do what you do best. (Timeframe: depends on the scope)
Tailored PR Packages Available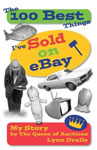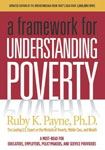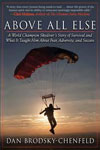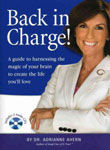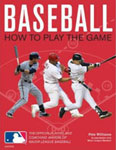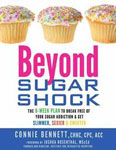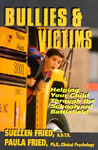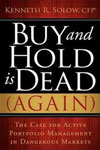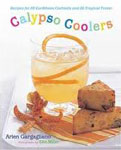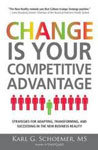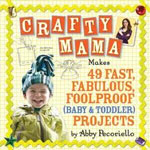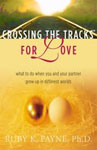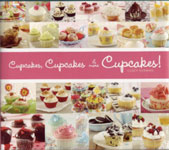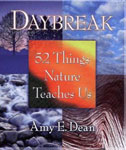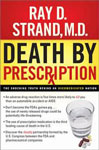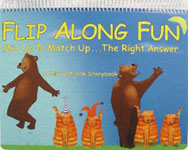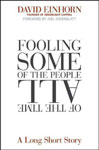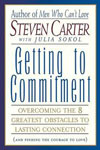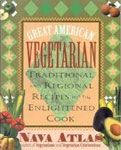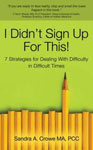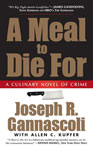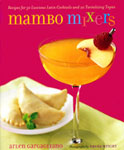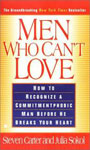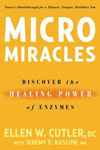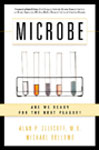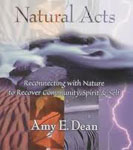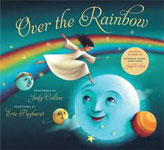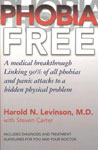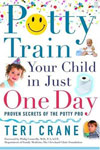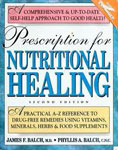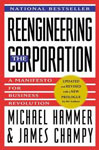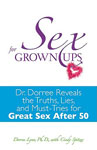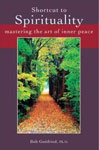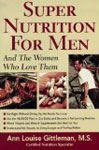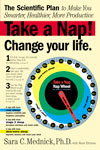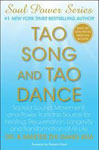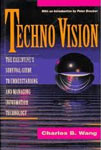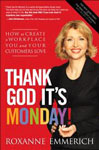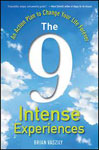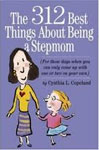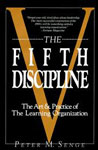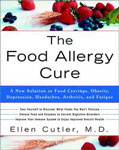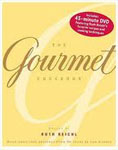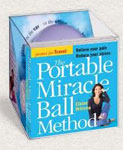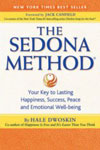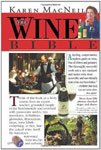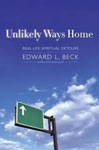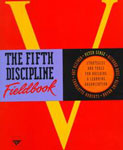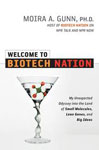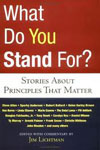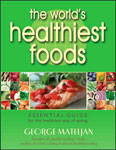 Consumer Products
Busch Gardens Entertainment
Major League Baseball
Swarovski
The Cresta Riders Club of Switzerland
WHFoods.org
Yui Sai Kan's Wa Wa Dolls
Aerosmith Obscenie Dolls
The Delmonico Hotel
Mark Kearney Productions
The Frameworks Group
Belle Shores Condos
TheKnot.com
Cooking Village.com
Zagat.com
Zales.com
The Huntington Learning Center
Non-Profits
A Place Called Home
Urban Arts Partnership
American Cancer Society
The Ford Foundation
The Christopher Reeve Foundation
American Diabetes Association
Honeywell Industries
Capital Concerts
Ability House/Ability Magazine
Film/TV/Media
Trading Spaces
What Not To Wear
PBS
The Learning Channel
Discovery Channel
Peter Yarrow PBS Special
Back Alley Productions
Bliss
GalaFilm
Gekko Film Corp
People Magazine Man of the Year
Tom Brokaw's Greatest Generation
Pharmaceuticals & Nutraceuticals
Airborne
Atkins Nutritionals
Bioset Products
Carnitine Plus
Norvartis
Pfizer
Oscillococcinum
Viagra
Health /Food
The Miracle Ball
Gourmet Magazine
Ann Louise Gittleman
Connie Bennett
Dr. Robert Atkins
Dr. Kevin Leman
Dr. Zhi Gang Sha
Pasta La Vista
Le Cirque
Beauty
Frederic Fekkai Beaute
Cosmetica/Dr. Howard Bellin
Hope Aesthetics Skincare
David Scott Cosmetics

Business/Finance/Dotcom
American Management Association
Ernst & Young
Computer Associates
Greenlight Capital
RBC Dain Rauscher
The Vanguard Group
Price Waterhouse
University of Phoenix
The Apollo Group
The Port Authority of NY/NJ
Keynote
Deepbridge
Trivnet
YouPowered
Indocs
DiamondFloor
Surfnotes
Celebrities/Experts
Cookie Monster
Mark Wahlberg
Tony Danza
Gary Sinise
Joe Montegna
Rosie Perez
DJ Cousin Brucie Morrow
Naomi Judd
Ruth Reichl
Mario Batali
Joseph Gannascoli
John Bogle
Robert Atkins
Richard Simmons
John Sperling
Jay Abraham
Suze Orman
James Champy
Charles Wang
Barbara Corcoran
Charlotte Ford
Alan Dershowitz
Ed McMahon
Hugh Downs
Joe Torre
The Amazing Kreskin
Amy Foster
Publishing
aha ! Process
Crown Pubishing
Consumer Reports
Hay House
Harlequin
Workman Publishers
Random House
Random House Children's Publishing
HarperCollins Publishers
Financial Times Publishing
John Wiley & Sons
Octane Press
Oxford University Press
Simon & Schuster
Rizzoli Books
Farrar Straus & Giroux
Harry N. Abrams
Stewart, Tabori & Chang
The New Yorker Magazine
McGraw-Hill
Consumer Reports
Penguin
Perseus Books
Book Masters/Atlas Books
The New York Review of Books
Rodale
What People Say About Darcie
"Darcie Rowan is all about results. She understands the industry and what it takes to get her clients where they need to be. Along the way she deftly educates the client, the industry and herself. She is committed to learning as much about her clients and their business as possible, internalizing it, and then connecting it to the current marketplace issues. I wouldn't work with anyone else. Once you've had the best, you leave behind all the rest!"
- Karl Schoemer, Founder and President, VisionQuest
"I have worked with Darcie Rowan for 6-7 years on numerous publicity projects, and with each project she has blown me away by her extensive industry knowledge and experience. She has always shown patience and composure when dealing with difficult and demanding clients, and is an effective problem solver. And most importantly, she has great passion for books, which shows in her effort on behalf of the books she works on."
- Kelly Bowen, Publicity Director, Algonquin Books
"Darcie is brimming with clever, creative publicity ideas and knows how to put them into action. She knows just what the "hooks" are in each project, and is excellent at crafting pitches targeted to specific audiences and media. Best of all, she's a warm, caring person who strives to do right by her clients."
- Bella Stander, Proprietor, Book Promotion 101
"I've had the pleasure of working with Darcie both as a colleague and as a client. She is creative, passionate, dedicated and easy to get along with. She truly is a master of her craft, building relationships with clients and collaborating with them to develop innovative PR strategy. I recommend her without reservation to any author who wants results."
- Shara Alexander, Senior Publicity Manager, Harlequin Non Fiction Imprint
"Darcie is an excellent strategic thinker, who is extremely savvy about book marketing. But even more than that, she really cares about her clients. She goes beyond what is expected to give good value and great service. Darcie can be trusted to make the needs and goals of her clients her first and foremost priority. I highly recommend Darcie as a professionally competent consultant and publicist with high integrity."
- Michael J. Dowling, Ghostwriter and Editor
"Detail-oriented, passionate, honest—-and fun, Darcie is a pleasure to work with. I especially like her "out-of-the-box" thinking, as well as her sense of timing: both are key in any representation project. I only wish I had hired her sooner!"
- Arlen Gargagliano, author and food blogger, Mambo Mixers & Calypso Coolers, InTheKitchenWithArlen.blogspot.com
"I contacted Darcie as an unknown, first time author. My book "Above All Else" had been released three months earlier but it hadn't seen the response I was hoping for and other PR agencies didn't want to touch it. Darcie believed in me and the book. She searched out all opportunities and went above and beyond what was stated in the contract. And she got results. The book has been gaining momentum ever since."
- Dan Chenfield Brodsky, skydiving champion & motivational coach
"Working with Darcie Rowan was wonderful. She came up with the brilliant idea to coordinate a mommy blogger tour to kick off the publicity campaign for my book, Beyond Sugar Shock. The blog tour got mommies and many more movers and shakers talking about my new book. You'll love working with Darcie. She's hard working, supportive, and innovative. She gets results, too."
- Connie Bennett, CHHC, CPC, ACC, Sugar Shock Blog
Media Maven
Darcie Rowan is respected by the media as someone who knows what is newsworthy and whose word can be trusted. Media answers the phone and responds to Darcie's emails because they've been talking with her for 22 years. In this time, Darcie has garnered hundreds of thousands of top national media bookings in a variety of genres for her clients. Here is a sampling of recent TV, radio, magazine, newspaper and online placements: